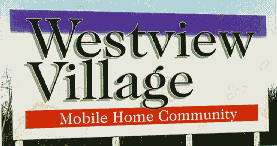 From South Go west on Highway 16.
Then, go north on Winterbum Road (215 Street) to Westview Village.
From North Go west on Highway 16X
(Yellowhead Trail) to Winterbum Rd. Go south on Winterbum Road to Westview Village.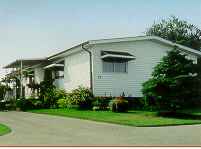 Westview Village is the gorgeous community you've been looking for. Here you can enjoy the beauty of professionally landscaped grounds, or have a relaxing lunch in the picnic area overlooking the scenic pond. You can enjoy using the basketball court, the outdoor ice rink, the baseball diamond or the walking path. The well- equipped playground area is located within the on-site elementary school.
Westview Village
Mobile Home Community
10770 Winterburn Rd. N.W
Edmonton, Alberta, Canada TSS 1T7